25 Years Delivering Projects
As part of the wider I.T. Alliance Group, which incorporates Auxilion, a Microsoft Gold partner with over 25 years in the UK and Irish markets, we combine our unique skills to offer a full service to both talent and organisations across a range of industries. Our technical experience and resourcing services expertise results in the perfect blend of skills. We take the time to match the right people to the right roles and organisations.
Business goals are achieved via projects. The I.T. Alliance Group has over 25 years' experience delivering IT projects for some of the world's leading organisations (IBM, Microsoft, HP and Dell).
Our Resourcing Engine
As a projects and services delivery organisation, we have developed a very powerful resourcing engine to service our own internal demands for resources. This engine has evolved into a service offering resourcing services to our clients. We understand resourcing issues as a direct result of experiences in the field.
We know what is needed to ensure the right resources are provided at the right time. We offer our clients access to this resourcing engine via Resourcing Services. This includes processes and procedures that we have developed over the past ten years.
The Problem with Projects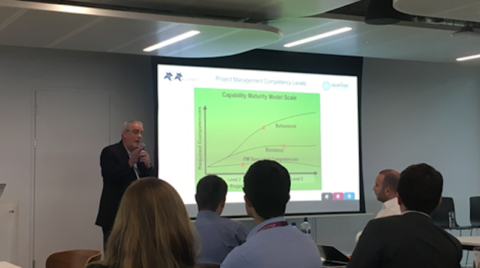 Operational projects are usually planned well in advance allowing for resource planning and churn while also taking into account career development, holiday rosters and other company activities.
Strategic projects, on the other hand, are often started based on a market opportunity or competitive threats. This generally require a quick start and immediate resourcing. This immediate requirement for resources is often made more complex due to restrictions in "head count" which prevent the hiring of new staff and/or internal regulations with limits or in some cases disallows the direct hiring of contract employees.
As a result, the resourcing of new projects is often done by redeploying staff on existing projects. This practice usually results in projects that are not fully completed and a lack of motivation from employees. New projects resourced in this way often fail to deliver the strategic benefits that were envisioned.
Our resourcing engine provides a fast, results-orientated solution to ensure the correct resources are provided at the right time and deployed in the correct manner.