Search, Support, Succeed
Contracting with I.T. Alliance Resourcing Services.
Through our sister companies, we have delivered hundreds of large-scale IT projects for tech giants such as HP Inc, HP Enterprise, Dell, DXC, IBM and Microsoft. With over 25 years in the industry, we developed our resourcing services business out of the success of our white label delivery sister company, (I.T. Alliance). When I.T. Alliance was founded, we placed several contractors on assignment, utilising our support infrastructure internally and over time, it grew into an independent entity. We now use this same approach to benefit IT and project contractors who deliver services to our clients every day, via the Resourcing Services brand.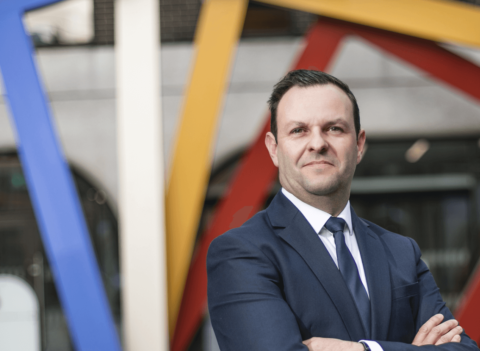 Our resourcing team actively work with account managers, who have the sight of potential opportunities with clients, often exclusive and before they are advertised. This approach places our contractors at a distinct advantage to that of other IT professionals searching for their next assignment. We advertise our open roles here. 
Search
The IT landscape is a very buoyant industry. The government have even invested in programmes to attract talent from abroad (e.g. Tech/Life Ireland). With this skills shortage, contracting represents a fulfilling and potentially lucrative opportunity for contractors.
But despite the opportunities, there are still risks involved in contracting. When a placement ends, we ensure there is a range of projects available to our contractors. This allows our talented IT and project specialists to focus on what they do best – delivering great work.
Support
We take a holistic approach to contracting. It's not just about placing a role and walking away. We offer frequent check-ins as an option. This time is available to you and we welcome open and direct conversations during these sessions. Your Resourcing Services account manager will be onsite at set times during your contract. This time is available to you and we welcome open and direct conversations during these sessions.
We also run monthly "First Thursday" meetups for our contractors. These evenings are a great way to network with your peers over food and drinks in a relaxed setting.
Succeed
One of the many benefits of the Group is our ability to reach into our network and provide knowledge and support. We have a range of highly regarded specialists in the areas of project management, infrastructure and Cloud, who support our contractors when required. We can also leverage our partner network which includes HP Enterprise, BT, IBM, Dell. Microsoft and Auxilion when required.
We offer our contractors reduced-cost training through our Consulting arm. This training covers everything from Microsoft accreditations to PMP and Prince training.
Retaining and servicing our contractors is core to the success and growth of our business. As a result, contractor welfare underpins everything we do.  This is best demonstrated by the tenure of our contractors many of whom have been with us for over a decade.