How to get started in contracting
The concept of contracting has exploded in recent years due to several reasons including technology, availability of work, flexibility and varied work. Many Irish companies now use contracting as a way to bolster their projects, ensuring they are completed on time. But for those who are new to this way of work, what are the top five considerations?
We work with thousands of professional, independent contractors who specialise in IT. These professionals provide services to organisations on an independent basis.
Some contractors have a variety of clients whereas others tend to work on a project basis for one client at a time. The best contractors have a high level of discipline and set clear objectives to measure their success and feel comfortable in leadership positions (you are your own boss after all!). We have outlined the top considerations here, but working as a contractor involves managing your own tax affairs and selling your services. Both aspects that many find daunting and confusing.
Having said that, contracting can offer an interesting alternative to the usual 9 to 5. You can view all our open roles here. 
While a great accountant or tax advisory service can advise you on the tax set up for contracting, we support you on your contracting journey. We take the pressure of advertising your skills away, allowing you to concentrate on the important things!  With over 25 years in the tech sector, we have long-established relationships with some of the biggest names in the industry, such as HP Inc, IBM, BT, Microsoft, Dell and HP Enterprise. We work with private and public organisations, across a wide range of industries and projects.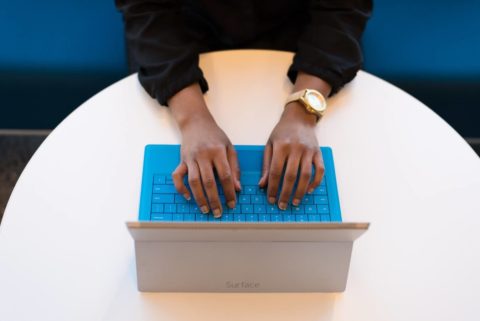 Top five concerns (or benefits) of IT contracting:
Tax and Administration
Employee tax affairs are managed, at source, by an employer.  As a contractor, the burden falls on you to complete your tax return and remain compliant. There are options available that include setting up under a limited company or an umbrella company.  We have a number of partners we work with who can advise you on the best options to suit your needs.  While many contractors may see tax as something to be concerned about, with the right accountant, you can rest assured that your tax returns are prepared (and returned), in a timely manner. A tax advisory service will also ensure you are maximising the tax benefits available and help you boost your earnings.
Insurance
As a contractor, you are self-employed. Your skills and knowledge are the only services you are selling. With that in mind, it is vital to protect yourself against any unexpected shocks, which might include long term sickness and liability. Some tax advisors offer employer and public liability insurance, professional indemnity and information about the best insurance cover.
Social Welfare
In 2018, the Minister for Finance announced some positive news for contractors. Included in the announcement was a self-employed earned income credit of €1,350 which was increased from €200.  Those who are self-employed still pay more tax than their counterparts who are fully employed, but this gap is closing. There were many other additions which can be found here.  For those who are concerned about paternity/maternity, there are ways to make it pay and you can learn more via Revenue.ie.
Pay
You will often benefit from a higher rate than permanent employees as the employers are often prepared to pay a premium for access to an expert for the project quickly.  This premium is also a recognition that there is no real job security with contracting. Your pay is only as secure as your next placement.  Working with an IT resourcing organisation such as I.T. Alliance Resourcing Services will give you an added advantage.  We have a large pool of interesting projects across our clients, ensuring you have a choice in the future.  Unfortunately, contractors miss out on benefits such as holidays and sick pay.  However, some tax advisory services can provide information on the equivalent for a contractor that would match the Employee Assistance Programmes that are often accessed by full-time members of staff.
Independence
The great independence and flexibility of contracting has various benefits – you can make the contract work around your hours, rather than trying to fit into an employers schedule.  However, certain projects require contractors to be available full time and onsite. It is important to do your homework before agreeing to accept a role.  This includes asking the right questions regarding hours, overtime, location and whether travel is required. Contracting enables you to handpick the organisations you would like to work for, giving you greater control over a preferred industry or working environment.