Our practice directors and partners.
Your business is changing fast. This ever-increasing pace of change brings many challenges, but your ability to increase resources when needed does not have to be one of them. Our skilled, IT resourcing team and 'competency principles' have built a rigorous framework. This ensures every resource requirement we support is approved by an industry practitioner.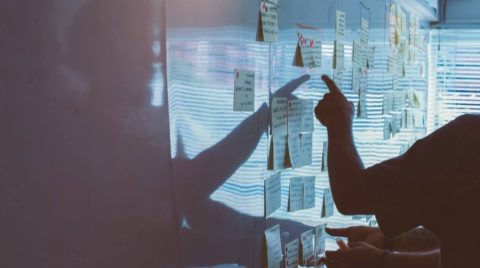 Our framework includes five mainstays which are:
Service Initiation
Once an opportunity is identified within your organisation, your account manager will work with you to understand the role requirements, the culture of your organisation, the structure of any SLAs and finally, the reporting requirements.
Service Delivery
After the suitable resource has been successfully identified and agreed on, we focus on the onboarding process. This ensures the smooth transition into the role. We work continuously with you, via your account manager or service delivery manager, depending on your needs.
Service Review
As part of our ongoing services, we focus heavily on ensuring the service levels expected of I.T. Alliance Resourcing Services are being met. We have a thorough process where we arrange regular sessions with you, our customer to gain feedback and then provide ongoing support where needed. This provides a regular opportunity to review performance, discuss challenges and forecast future demands.
Welfare Review
We assume responsibility for all assignments and align each resource with a member of the Resourcing Services team. These reviews are vital to discuss training needs, welfare concerns and other HR-related issues. The consulting arm of the I.T. Alliance Group provides cost-effective training options for our contractors and covers everything from Microsoft Certifications, project management qualifications (PMP and Prince qualifications), right through to GDPR.
Resource Pool Management
To streamline our offering, each resourcing services team member actively manages the resource pool, updating records based on placements, qualifications and requirements. This ensures that any requests from clients can be handled efficiency not only via our technical specialists but our Resourcing Services team.
This robust framework ensures your business can develop and grow, with the help of our skilled contractors. We understand IT and can help you control costs, benefit from IT and project specialists for flexible solutions to your staffing needs.